Cora statement earrings with faceted jade teardrops in fuchsia, olive green, black and white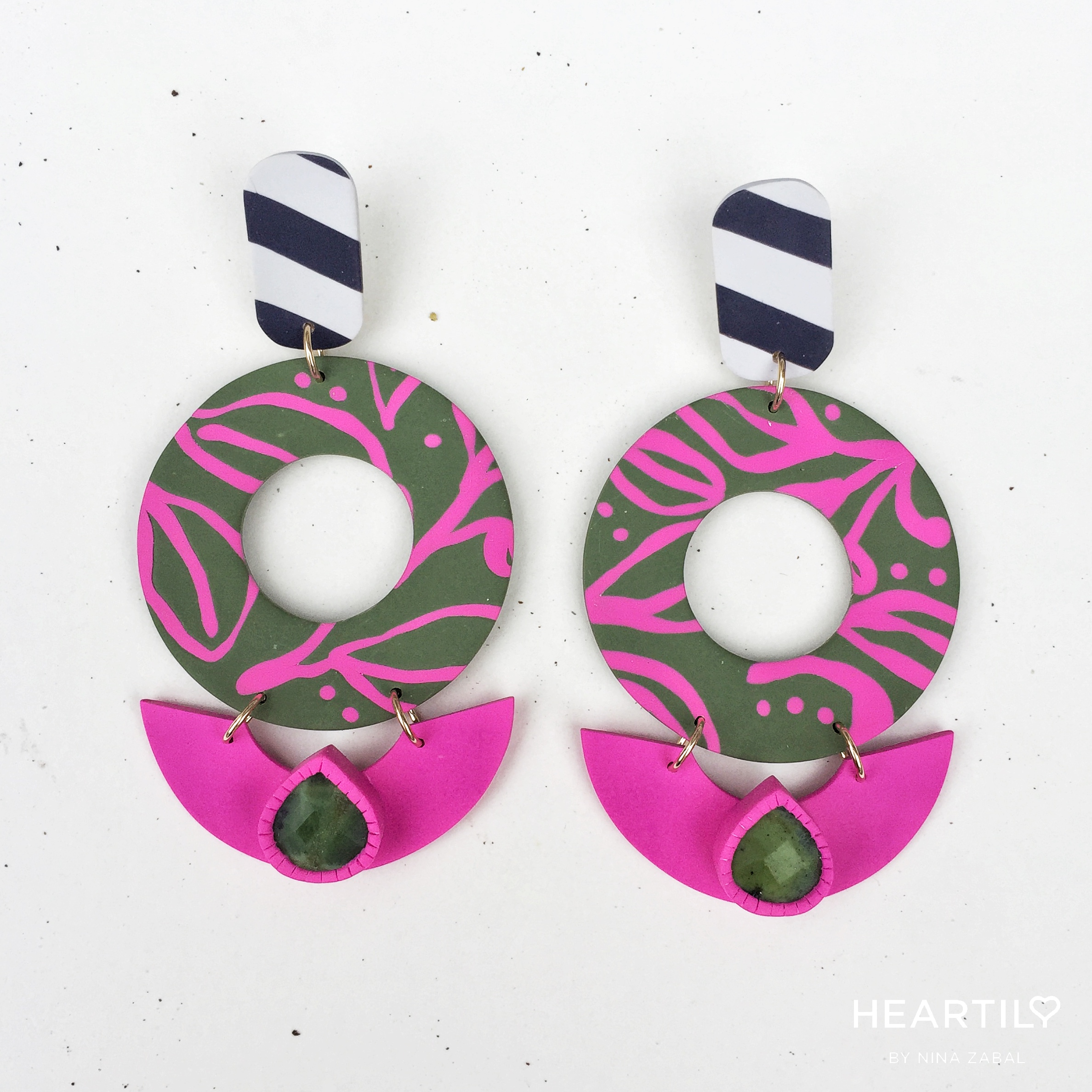 Cora statement earrings with faceted jade teardrops in fuchsia, olive green, black and white
The Cora statement earrings from the Bravado Collection are everything!!! THE perfect addition to your jewelry aresenal. They are beautiful, command attention, and feature 2 exquisite olive jade teardrops set in fuchsia settings. You can be sure any outfit will be made the minute you wear this pair. The Bravado collection features new embedded posts, which makes the earrings more secure and beautifully finished. This is a one-of-a-kind pair.
Materials
Polymer
Olive jade faceted gemstones
Connecting jump rings: 14k gold plated brass
Ear posts and nuts: stainless steel
Dimensions
Length: 3.5 in
Width: 2 in
This is a one-of-a-kind collection, so grab them quickly! Also be sure to check out my shop to see all the different shapes and sizes.
Have an idea for something special for yourself? Message me!
sold out