Aster statement earrings in ceylon yellow, almond, orange, brown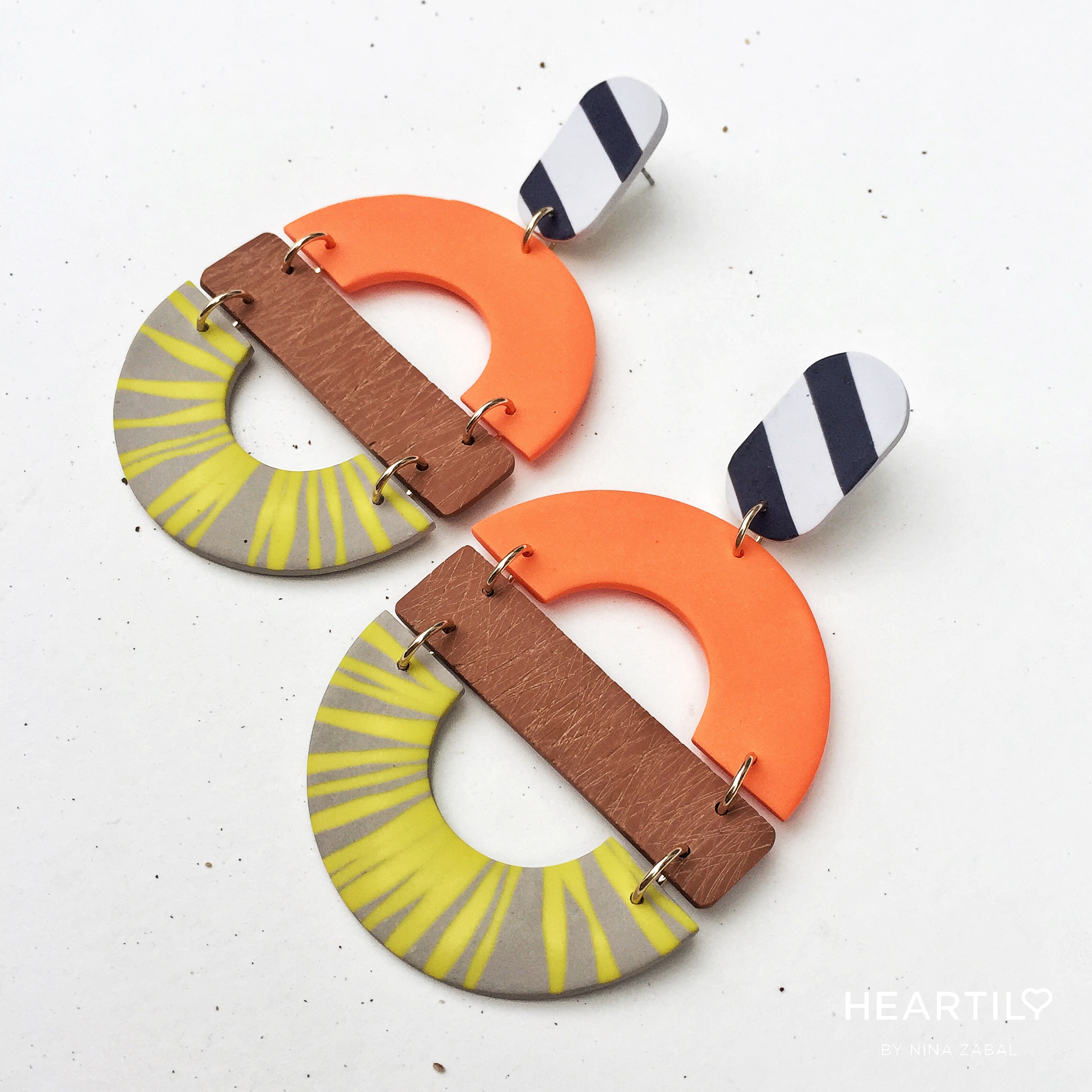 Aster statement earrings in ceylon yellow, almond, orange, brown
The Maddie style earrings are feminine and modern and feature the Soleil print from the Bravado Collection. Any outfit will be made the minute you wear this pair. The Bravado collection features new embedded posts, which makes the earrings more secure and beautifully finished. This is a one-of-a-kind pair and light as a feather!
Materials
Polymer
Connecting jump rings: 14k gold plated brass
Ear posts and nuts: stainless steel
Dimensions
Length: 3.5 in
Width: 2 in
This is a one-of-a-kind collection, so grab them quickly! Also be sure to check out my shop to see all the different shapes and sizes.
Have an idea for something special for yourself? Message me!
sold out