Allegra statement tassel earrings in green, fucshia, yellow and brown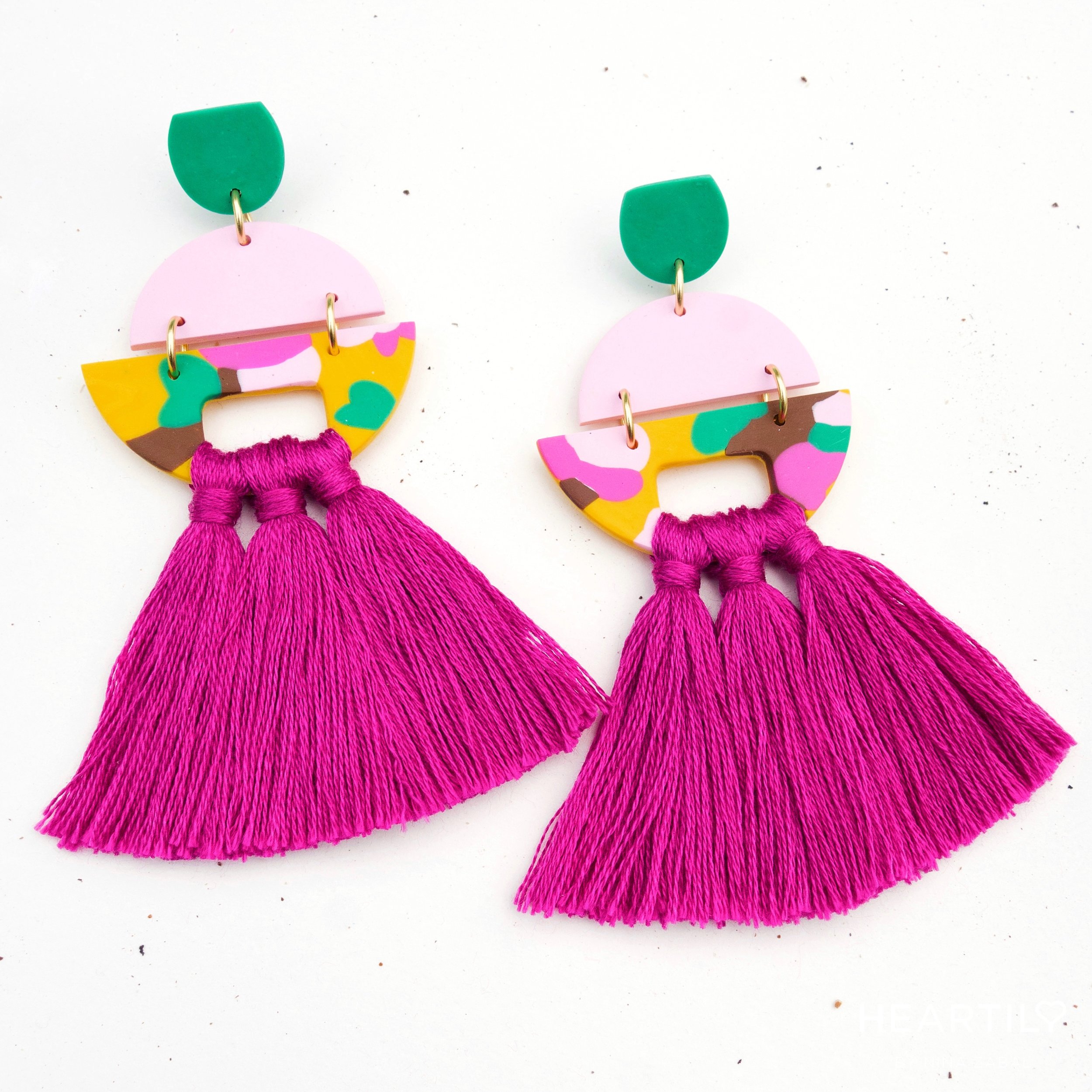 Allegra statement tassel earrings in green, fucshia, yellow and brown
These are THE PERFECT TASSELS. Instant makeover, instant hotness. Wear these Allegra style tassels and feel like a million bucks. The Bugambilia collection is the perfect transitional palette that will take you from hot summer to cooler Fall days flawlessly. You won't blend in wearing these, sorry - not sorry, so be ready to have ALL the eyes on you. Don't forget that all Heartily earrings are light as a feather and made with the utmost attention to detail.
Materials
Polymer
Connecting jump rings: gold-plated brass
Ear posts and nuts: 18k gold-plated brass
Dimensions
Length: 3 in
Width: 1.75 in
This is a one-of-a-kind collection, so grab them quickly! Also be sure to check out my shop to see all the different shapes and sizes.
Have an idea for something special for yourself? Message me!
sold out
The Bugambilia Collection