Divvi statement earrings in aqua, green, charcoal, and salmon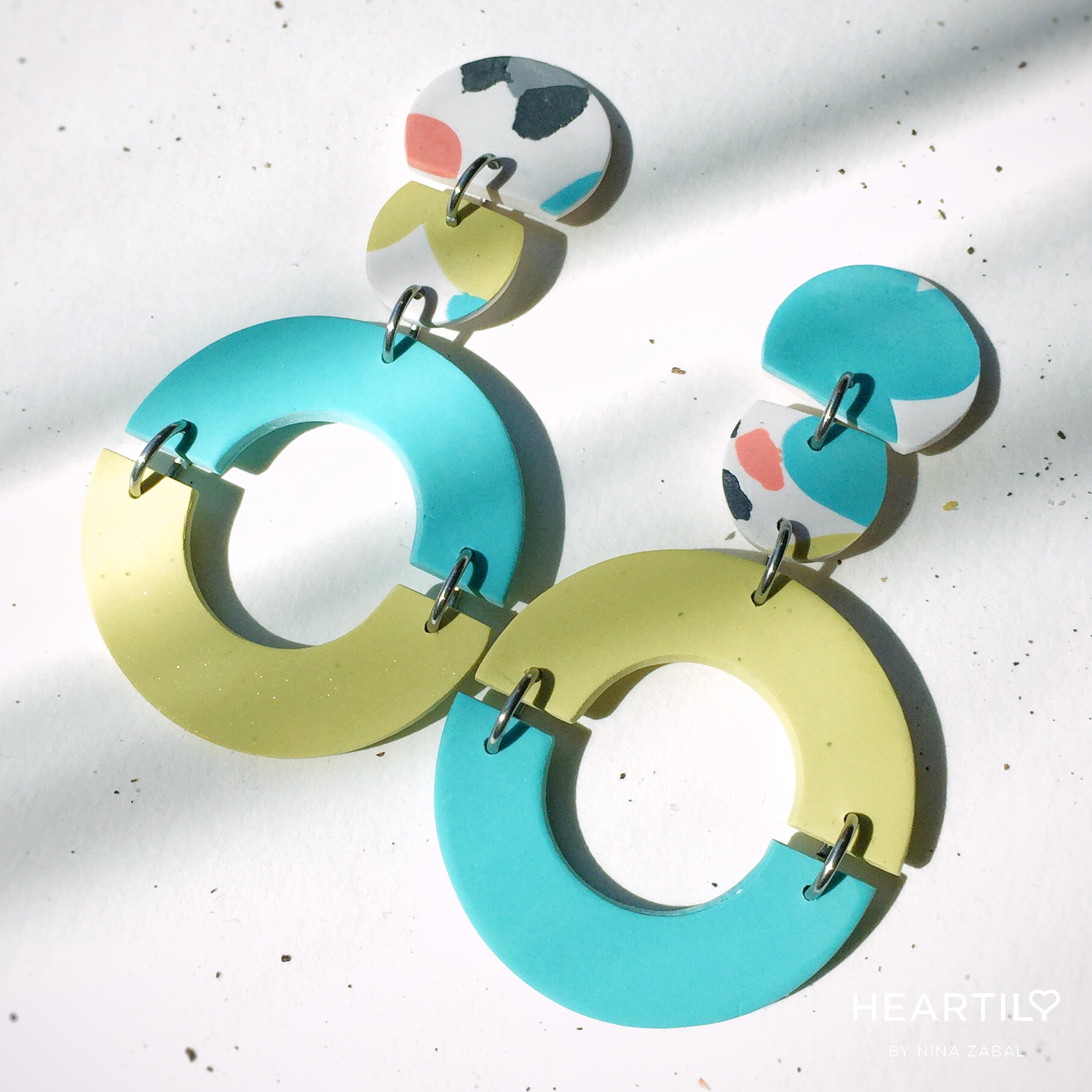 Divvi statement earrings in aqua, green, charcoal, and salmon
May I take you away to somewhere warm, a cool breeze blowing and where you can take the sun under palm trees while sipping a drink? The Cabana Collection can! This pair is one of my faves from the series, they are ahhh-mazing! It's geometric and a bit retro, but the organic pattern gives it a softer quality. It reminds me of the flowers and green you'd find near a beach. Like all other Heartily earrings, this pair is super light, so don't worry about wearing them all day long or all night!

Materials
Polymer
Connecting jump rings: Stainless steel
Post and nut: Stainless steel post and bullet nut

Dimensions
Length: 3 in
Width: 1.5 in

This collection is super exclusive! I only made 6 pairs, so grab yours already! Once they are gone, they are gone!

Have an idea for something special for yourself? Message me!
sold out
The Cabana Earring Collection