Paradiso statement earrings in grey, aqua, green, and salmon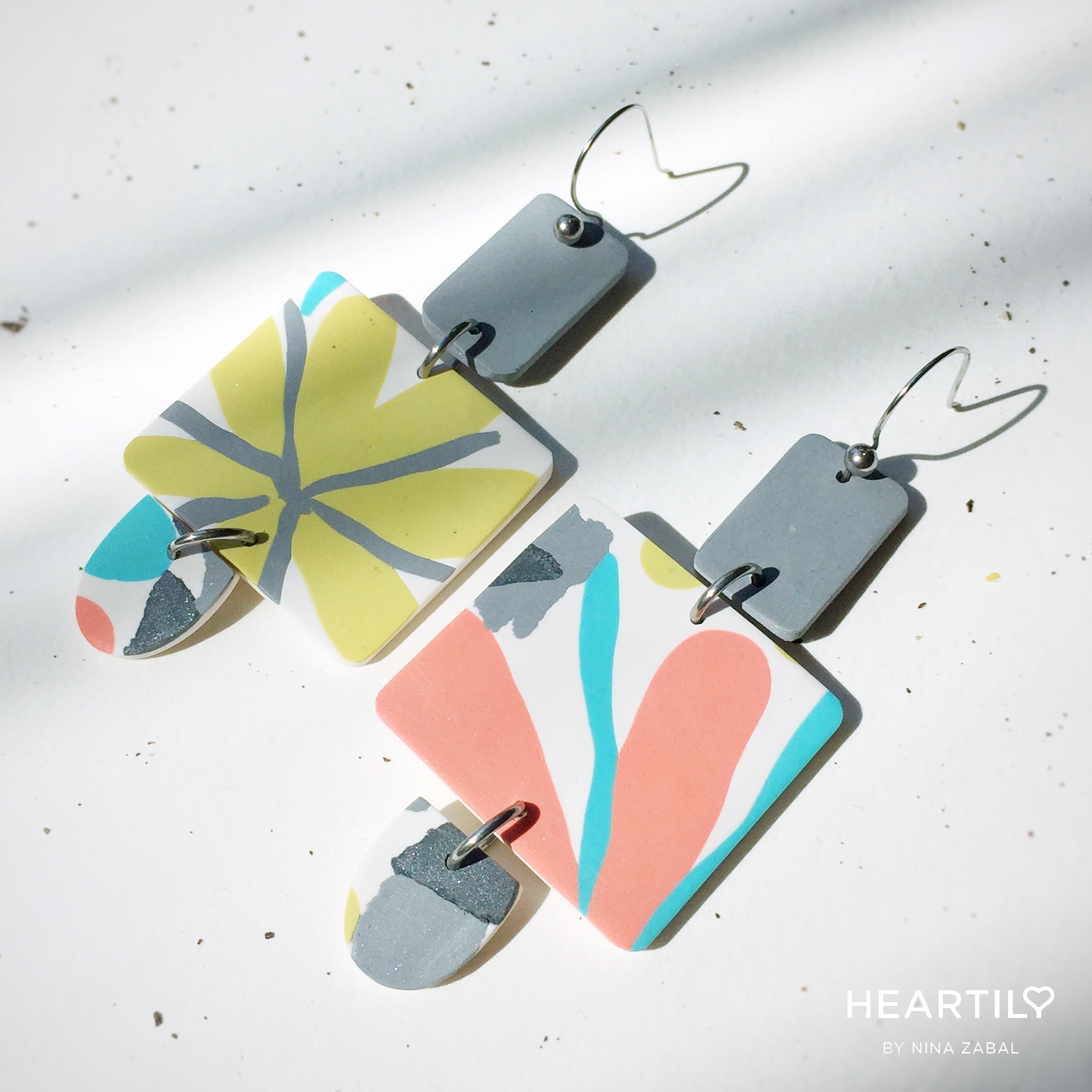 Paradiso statement earrings in grey, aqua, green, and salmon
The Cabana Collection can take you away to an amazing place. Somewhere warm with a cool breeze. Somewhere to take the sun under palm trees while sipping a drink! It can be a beach or your favorite pool in the city. The collection is pretty geometric and a bit retro, but the organic pattern gives it a softer quality. It reminds me of the flowers and green you'd find near a beach. Like all other Heartily earrings, this pair is super light, so don't worry about wearing them all day long or all night!

Materials
Polymer
Connecting jump rings: Stainless steel
Earwires: Stainless steel

Dimensions
Length: 3 in
Width: 1.5 in

This collection is super exclusive! I only made 6 pairs, so grab yours already! Once they are gone, they are gone!

Have an idea for something special for yourself? Message me!
sold out
The Cabana Earring Collection