Sasha statement tassel earrings in fuchsia, chartreuse, and black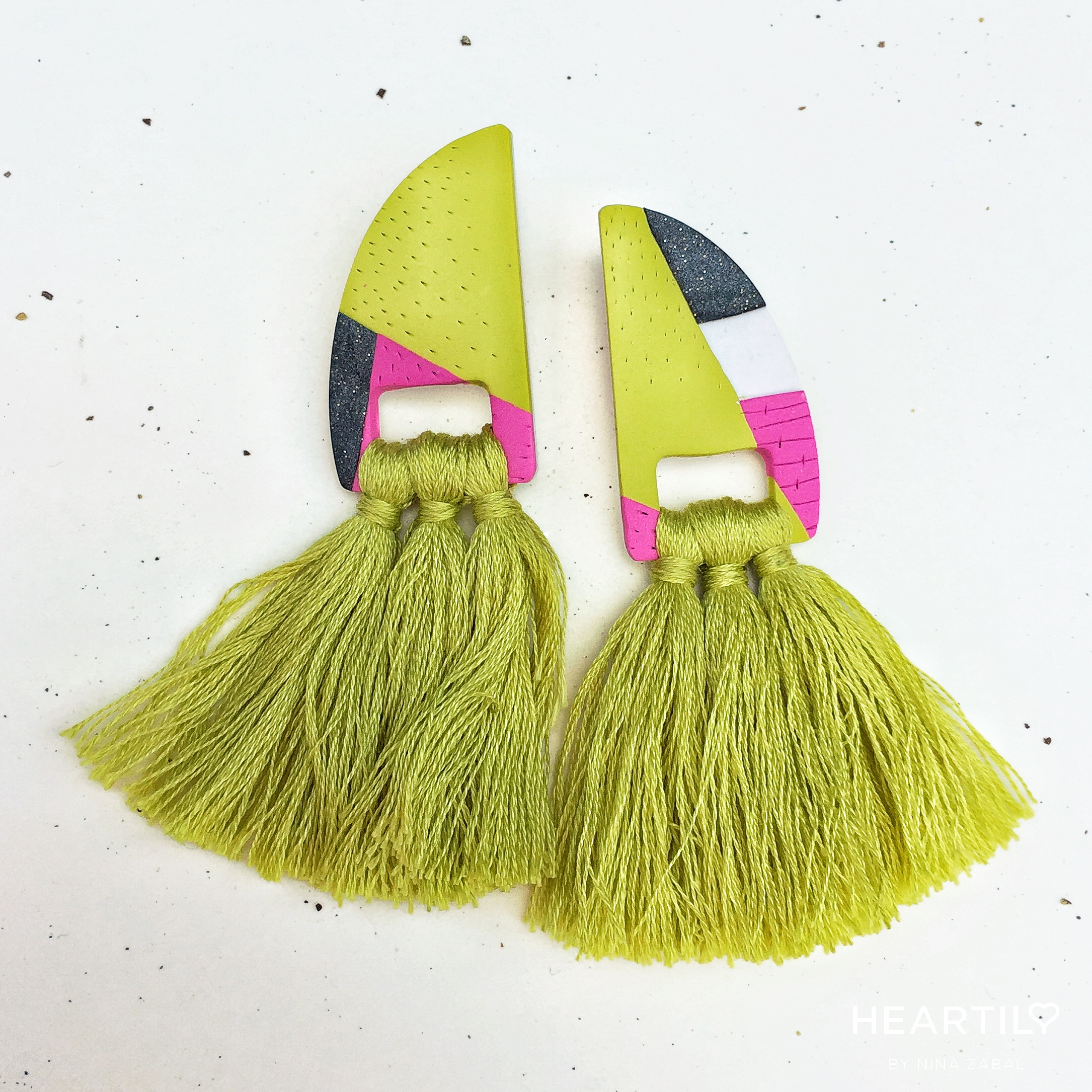 Sasha statement tassel earrings in fuchsia, chartreuse, and black
Nothing hotter than the Miami Nights Collectionand nothing hotter than mega tassels! This collection features a bright sophisticated palette with tiny little textural details. You can make ANY outfit special with the Sasha style statement earrings and your big pretty smile. Don't forget that all Heartily earrings are light as a feather and made with the utmost attention to detail. Enjoy life and your jewelry made by hand by yours truly.
Materials
Polymer
French embroidery floss 100% cotton
Connecting jump rings: stainless steel
Ear posts and nuts: stainless steel
Dimensions
Length: 4 in
Width: 2 in
This is a limited series collection, but the Sarah style is one-of-a-kind, so grab them quickly! Also be sure to check out my shop to see all the different shapes and sizes.
Have an idea for something special for yourself? Message me!
sold out
The Miami Nights Earring Collection