Nina statement earrings in blue, white, and 22k gold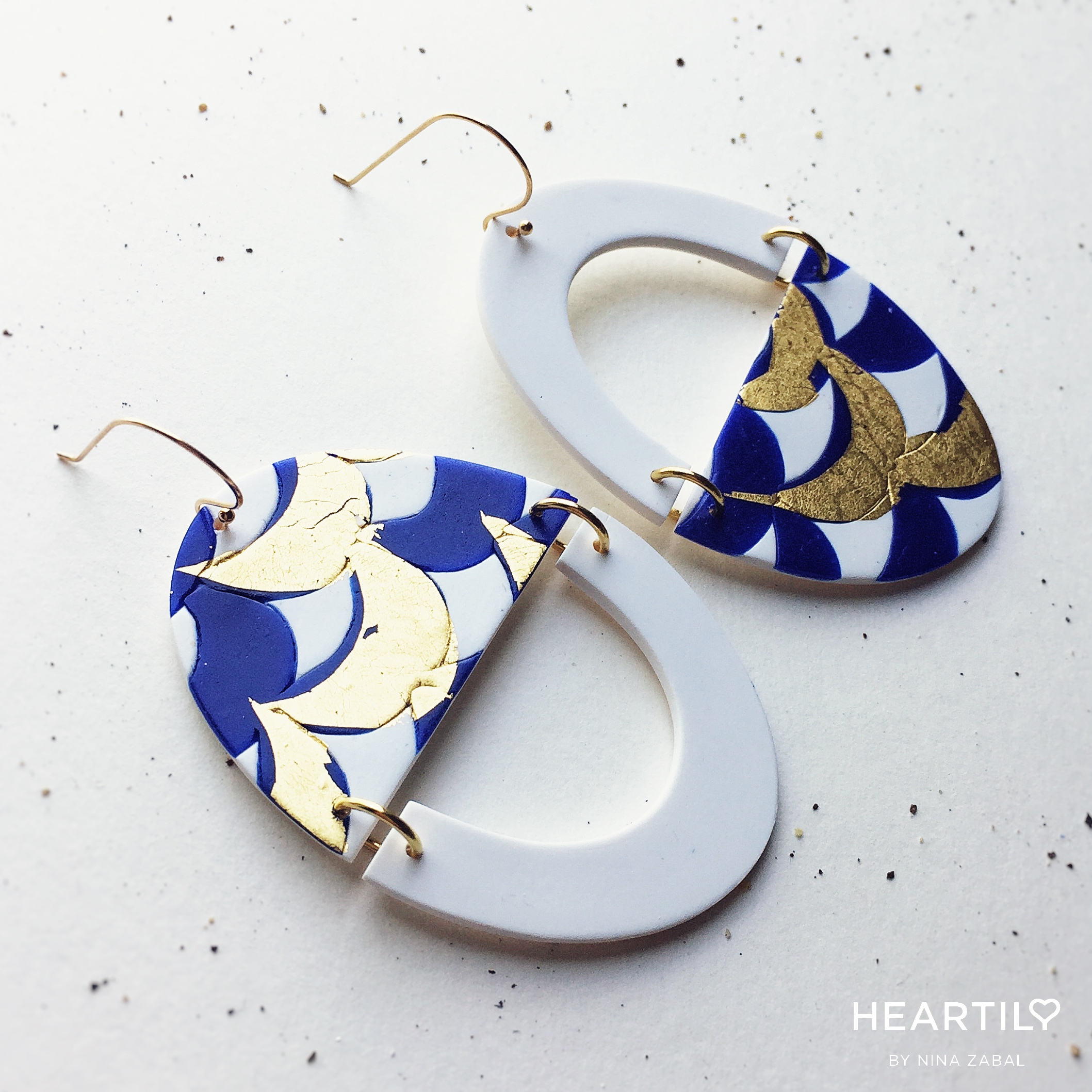 Nina statement earrings in blue, white, and 22k gold
The Nina statement earrings of the Mykonos Collection will become an essential piece in your jewelry collection. The asymmetrical arrangement of this pair of earrings makes it unique and fun. The blue and white colors along with the 22k gold foil on the wave pattern create a modern, yet timeless combination. Wear them to a party on a boat or a fancy roof party in the warm months that are fast approaching. This one-of-a-kind pair is light as feather, like all Heartily earrings.
Materials
Polymer
22kt gold foil or patent (the real deal, this is real gold)
Connecting jump rings: gold-plated stainless steel
Ear wires: gold-plated brass
Dimensions
Length: 2.75 in
Width: 1.6 in
There are only 12 earrings in this collection and all are one-of-a-kind, so be sure to check out my shop to see all the different shapes and sizes.
Have an idea for something special for yourself? Message me!
sold out
The Mykonos Waves Earring Collection