Sable dangle earrings in white and glitter black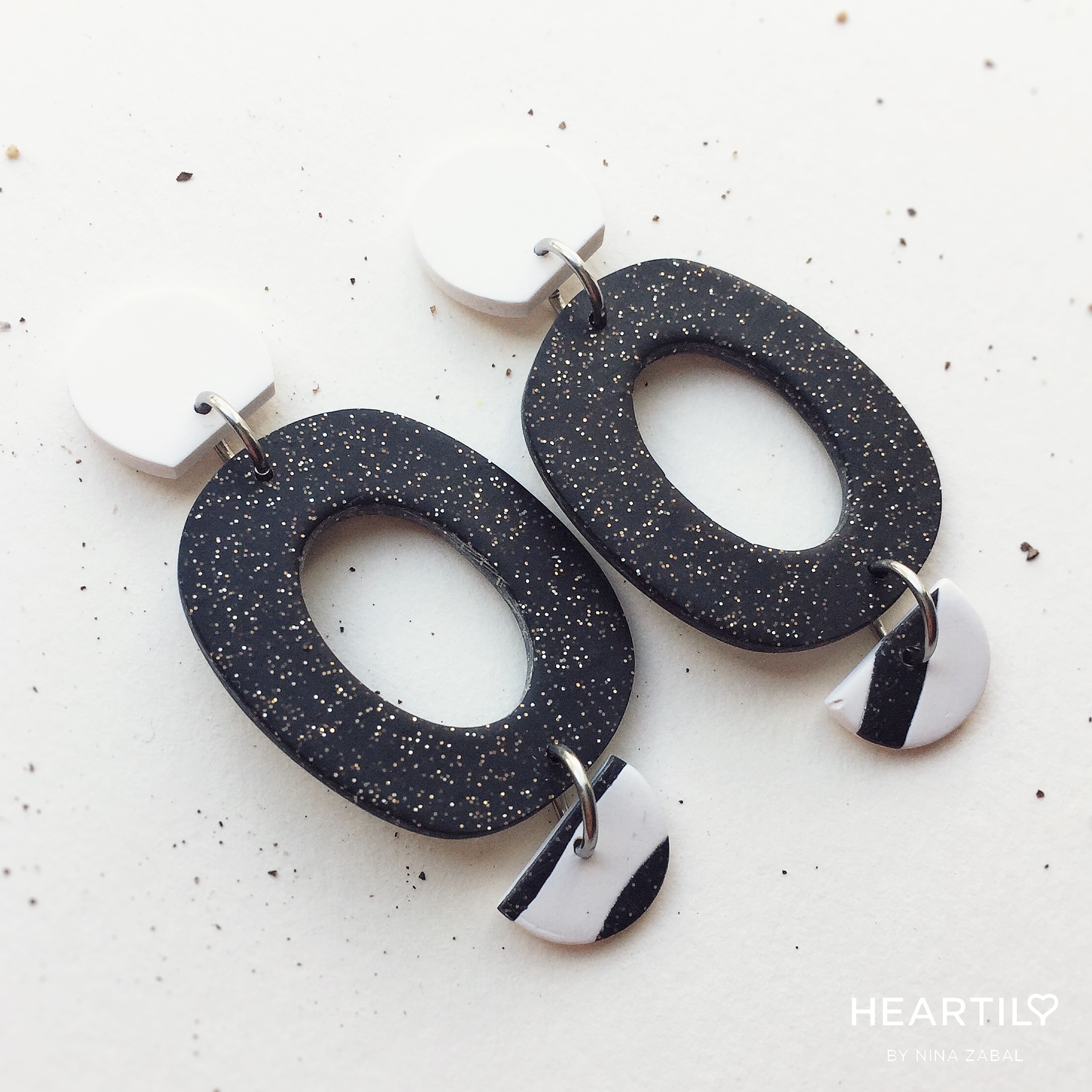 Sable dangle earrings in white and glitter black
One of the must-have color combos in fashion is black and white. The sable statement earrings of the Peach Passion Collection is also a must have for your jewelry arsenal. The whole collection is fresh, a bit 80s, and transitions beautifully from day to night and this pair particularly shines no matter what time of the day it is. Did I mention the black in this collection has glitter?! This one-of-a-kind pair is light as feather, like all Heartily earrings.
Materials
Polymer
Connecting jump rings: stainless steel
Ear posts: stainless steel post and bullet nut with padding.
Dimensions
Length: 2.25 in
Width: 1 in
There are only 16 earrings in this collection and all are one-of-a-kind, so be sure to check out my shop to see all the different shapes and sizes.
Have an idea for something special for yourself? Message me!
sold out
The Peach Passion Earring Collection