Cressida statement earrings in purple, lavender, and gold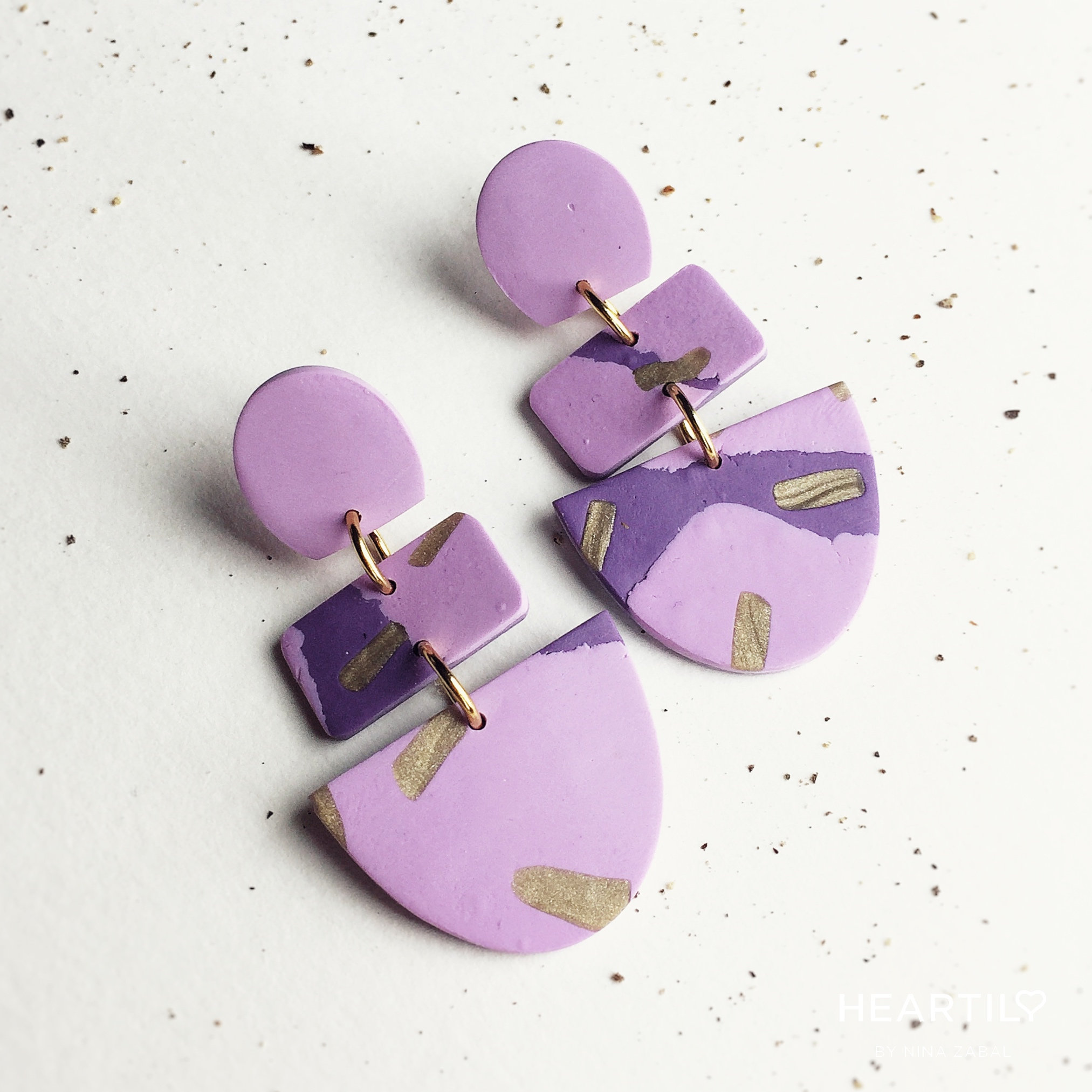 Cressida statement earrings in purple, lavender, and gold
Gold and lavender earrings with oval and rectangle sections. Take this pair of dangle earrings out and about. The colors of this collection are amazing and FUN. The earrings are super light, I promise not to leave you with sad earlobes.

The standard closure for these earrings is posts and nuts.

Materials
Polymer
Jump rings: gold plated brass
Ear posts: Stainless steel and bullet nuts

Dimensions
Width: 1 inches
Length: 1.5 inches

Remember that I create one collection per week and every pair of earrings is different and once they are gone, they are gone!
Have an idea for something special for yourself? Message me!
The Electric Thistle Earring Collection