Gold teal long earrings, teal rectangle earrings, ultraviolet dangle earrings, gold boho chic dangles, lavender gold earrings, polymer clay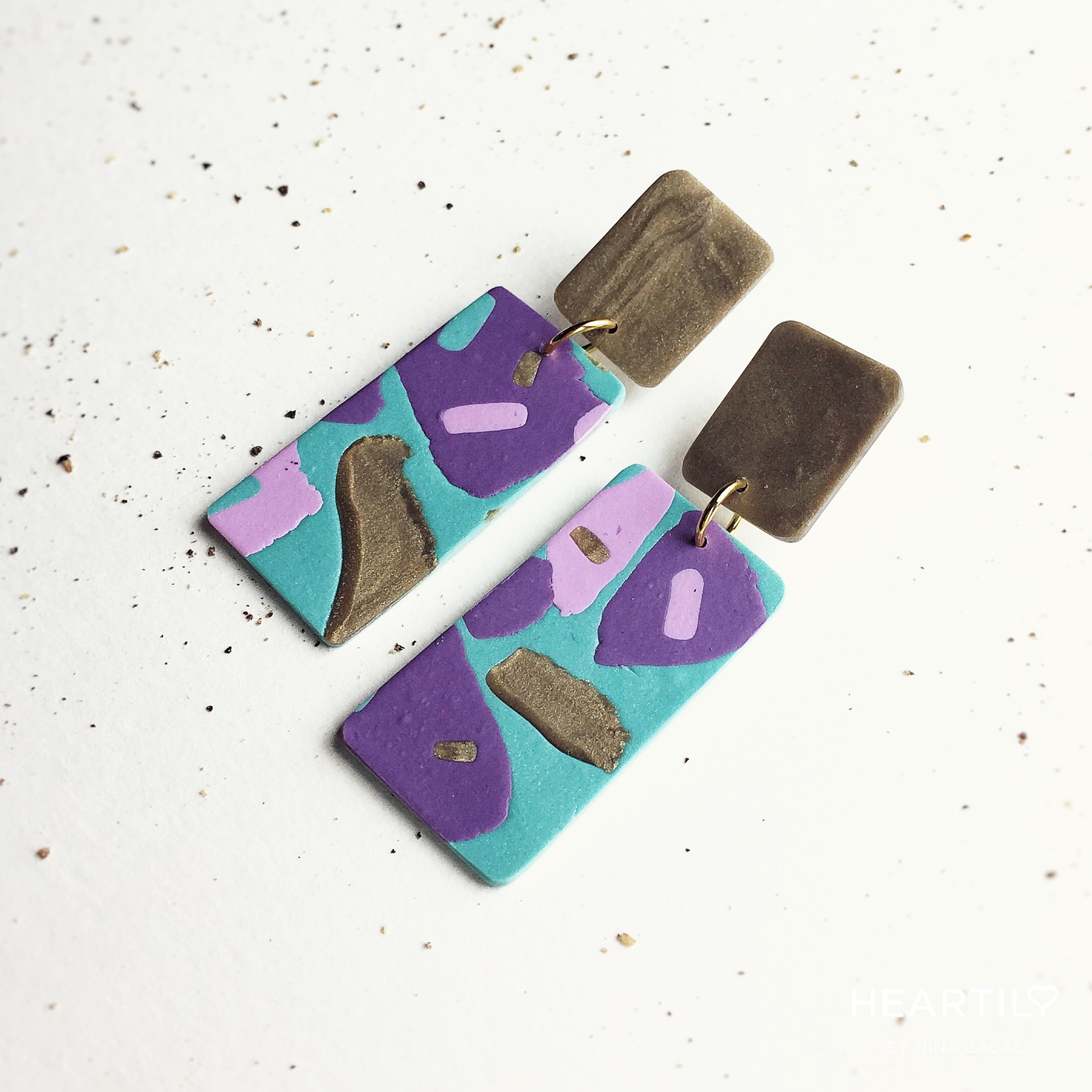 Gold teal long earrings, teal rectangle earrings, ultraviolet dangle earrings, gold boho chic dangles, lavender gold earrings, polymer clay
Gold and teal earrings with a bit of purple and lavender in a rectangle shape. These earrings just sparkle! Take this pair of dangle earrings out and about. The colors of this collection are amazing and FUN and the geometric shapes will make you look and feel super on trend. The earrings are incredibly light, I promise not to leave you with sad earlobes.

The standard closure for this earring is ear posts.

Materials>>
Polymer clay
Jump rings: gold color stainless steel
Ear posts: Plated brass

Dimensions>>
Width: 1 inches
Length: 2.5 inches including ear wire


Remember that I create one collection per week and every pair of earrings is different and once they are gone, they are gone!
sold out