Mila dangle earrings in white and 22k gold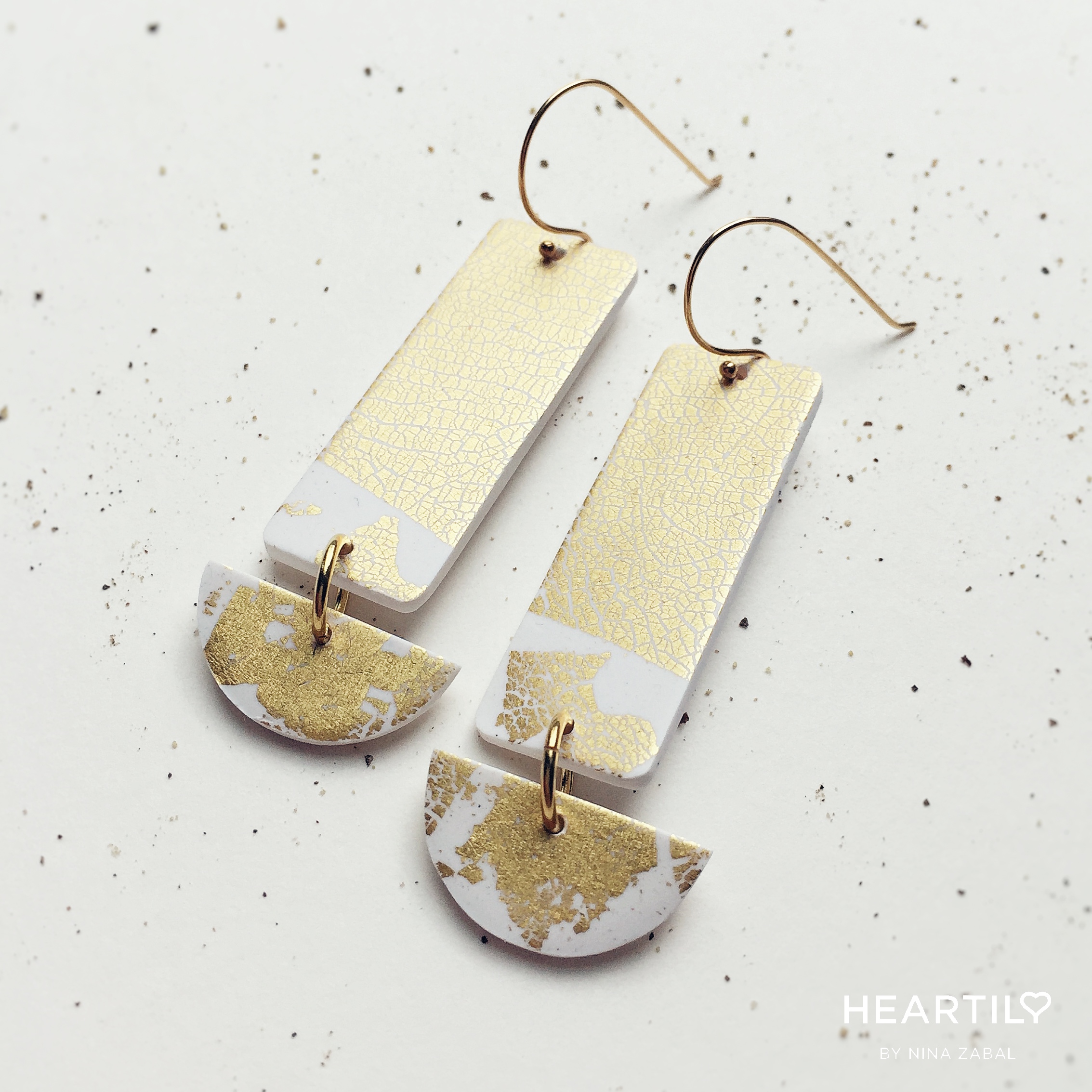 Mila dangle earrings in white and 22k gold
Pure white and yellow gold. Pure elegance, that's what the Gold Tux Collection is, and that's why it is our Best Seller! This pair shines and sparkles beautifully and will become a staple of elegance in your jewelry collection. They are super light, so your earlobes won't be tired by the end of the day. I promise! They are one of a kind too, so you'll be the only one to own these pretties!
Materials
Polymer
22kt gold foil or patent (the real deal, this is real gold)
Connecting jump rings: gold-plated stainless steel
Ear wires: gold-plated stainless steel
Dimensions
Length: 2.5 in
Width: .5 in
Gold Tux is Heartily's Best Seller and has become an ongoing collection. Pieces are added on a weekly basis because of their design and timeless palette. Be sure to check out my shop to see all the different shapes and sizes.
Have an idea for something special for yourself? Message me!
sold out
The Gold Tux Earring Collection