Dusk dangle earrings in yellow, white, and concrete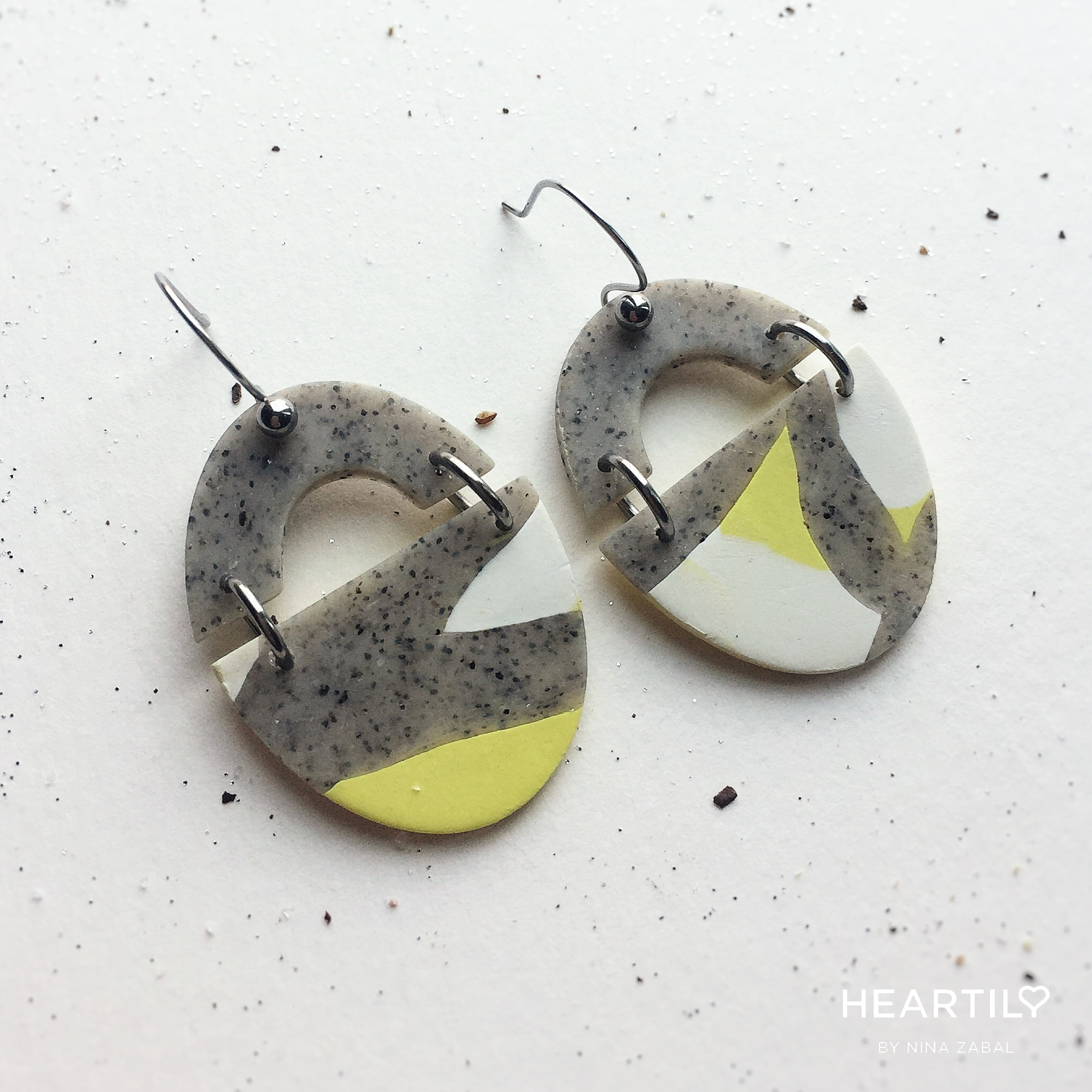 Dusk dangle earrings in yellow, white, and concrete
A very graphic and modern pair of earrings in yellow, white and concrete color clay and an oval shape. They are super light, so don't worry about wearing them all day long or all night! All my pieces are one-of-a-kind and made with the utmost care and attention to detail. You will love them!

Materials
Polymer clay
Connecting jump rings: Stainless steel
Ear wires: Stainless steel

Dimensions
Length: 1.85 in
Width: 1.15 in.

Check all the pictures of this listing to see the whole collection, there are only 25 earrings an all are different. Once they are gone, they are gone!

Have an idea for something special for yourself? Message me!
sold out
The Lemon Ray Earring Collection