Ronda and Gota mini studs in yellow, gray, and white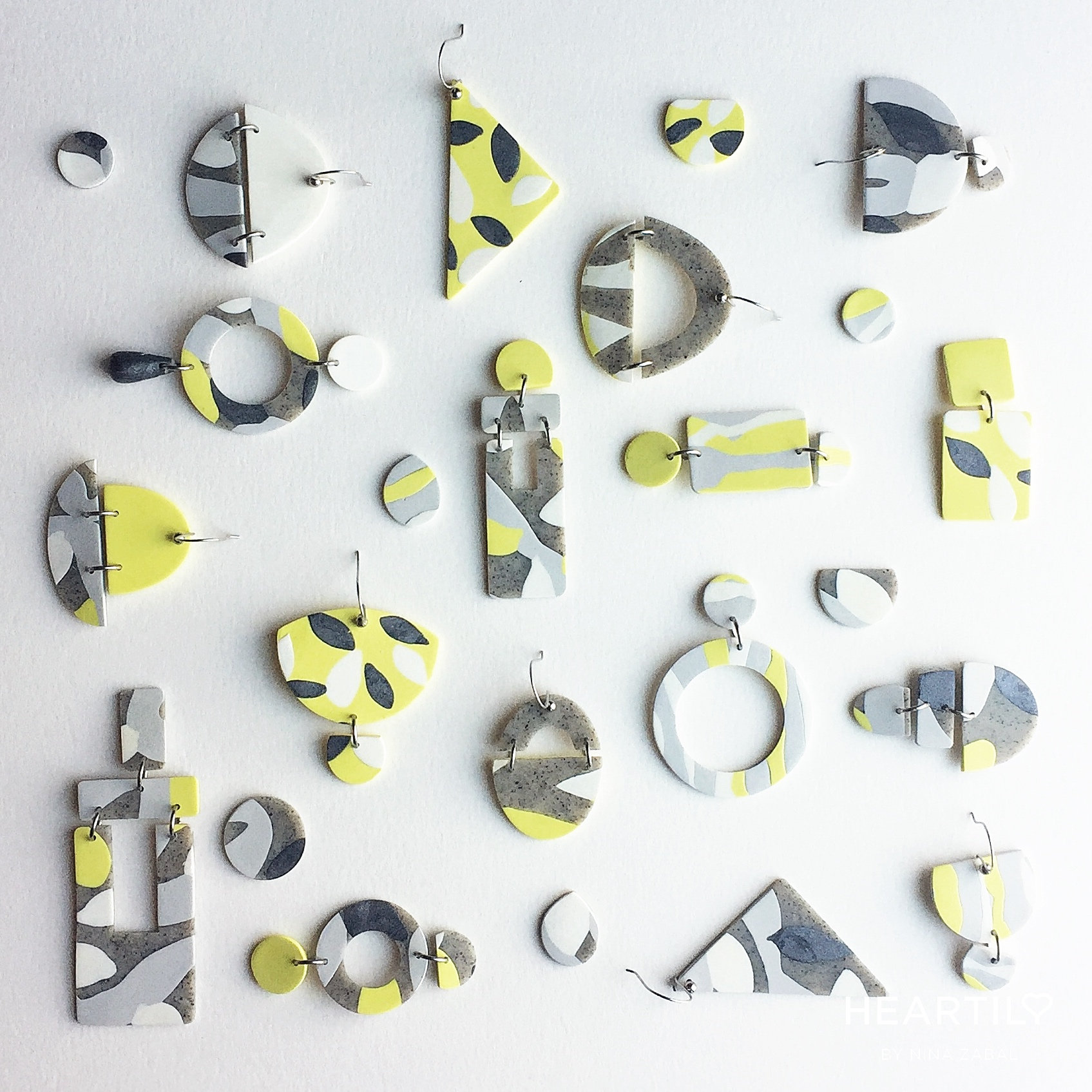 Ronda and Gota mini studs in yellow, gray, and white
I love little stud earrings in a colorful and graphic style. If you live an active life or just prefer small earrings here are these for you. No need to settle for boring studs. The collection overall is very graphic and modern in yellow, grey, white and concrete color polymer clay. The earrings are super light, so don't worry about wearing them all day long! This are my go to when I know I have a busy day ahead, but still want to look great. All my pieces are made with the utmost care and attention to detail. Please visit my instagram @ninazabal to checkout my process and inspiration.

Please refer to the 2nd image in this listing for style and prices and choose from the drop down menu to pick your pair.

Materials
Polymer clay
Connecting jump rings: Stainless steel
Post and nut: Stainless steel post and nut

Dimensions
A and D teardrop are: .75 in x .5 in
Rounds B and E: .75 inch diameter
Rounds C and F: .5 inch diameter

Check all the pictures of this listing to see the whole collection, there are only 25 earrings an all are different. Once they are gone, they are gone!

Have an idea for something special for yourself? Message me!
sold out
The Lemon Ray Earring Collection