Pink gold and ivory modern dangle earrings, long drop pink earrings, rose pink earrings ready for spring statementment jewelry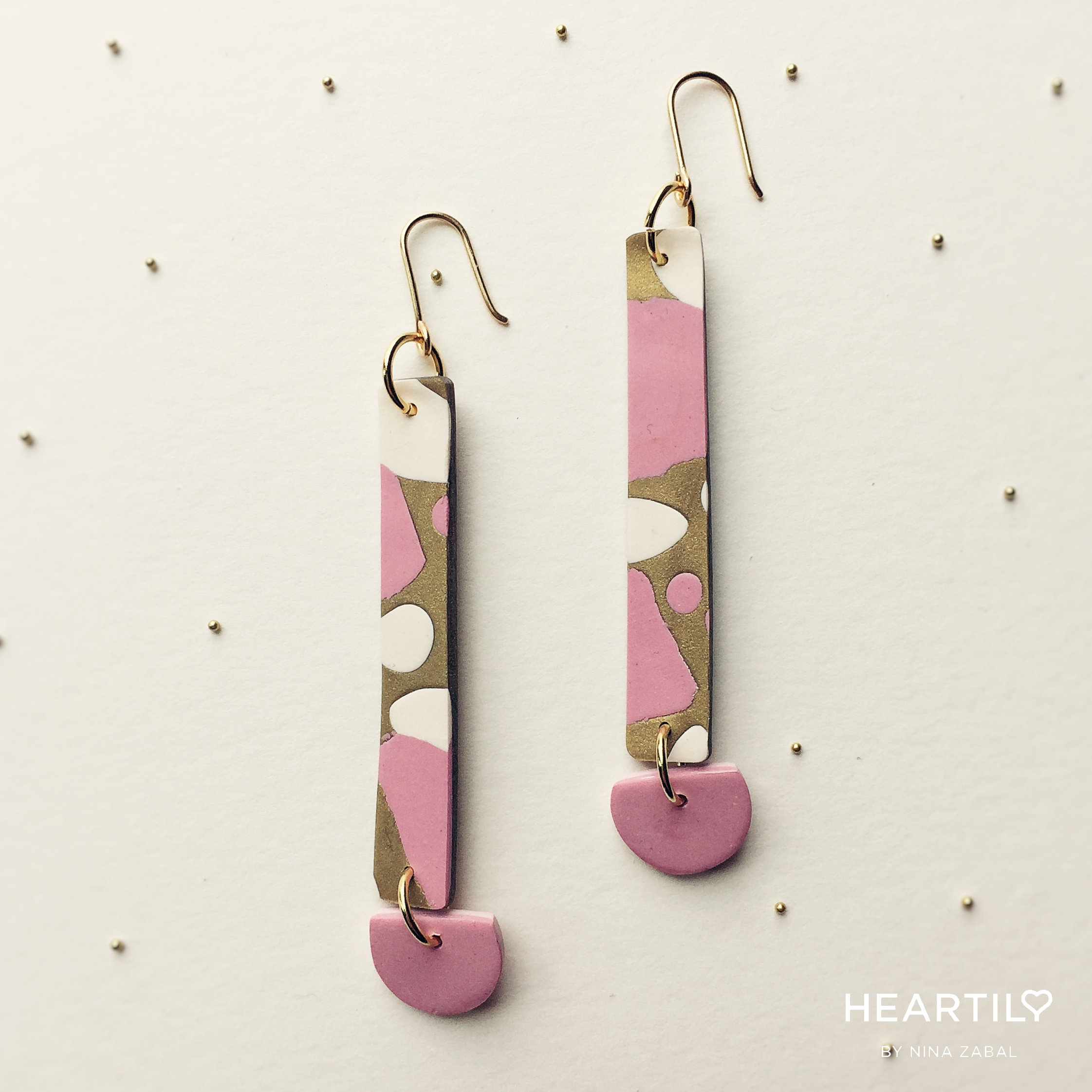 Pink gold and ivory modern dangle earrings, long drop pink earrings, rose pink earrings ready for spring statementment jewelry
Super cute pink, gold and ivory modern dangle earrings. I love these earrings because they can dress up a simple top or be the cherry on top of a fabulous ensemble for a night out. This pair is one of the longest (yet thin) in my collection, but I also have smaller studs and bigger dangles. So be sure to browse around my store to see which pair goes more with your style. They are super light, so your earlobes won't be tired by the end of the day. I promise! They are one of a kind too, so you'll be the only one to own these pretties!

The default closure for these earrings is ear wires, however you can request ball posts (pictures of both in my listing) AT NO EXTRA COST. BE SURE TO ADD THIS AS A NOTE DURING CHECKOUT OR MESSAGE ME.

Materials>>
Polymer clay
Jump rings: gold plated stainless steel
Ear wires or ball post (if selected): 10K gold plated brass

Dimensions>>
Length: 3 in (including ear wires)
Width: .5 in

There are only 15 earrings in this collection and all are different, so be sure to check out my shop to see all the different shapes and sizes.
sold out