Pink gold ivory modern stud earrings, teardrop stud earrings, small pink studs rose pink earrings ready for spring statementment jewelry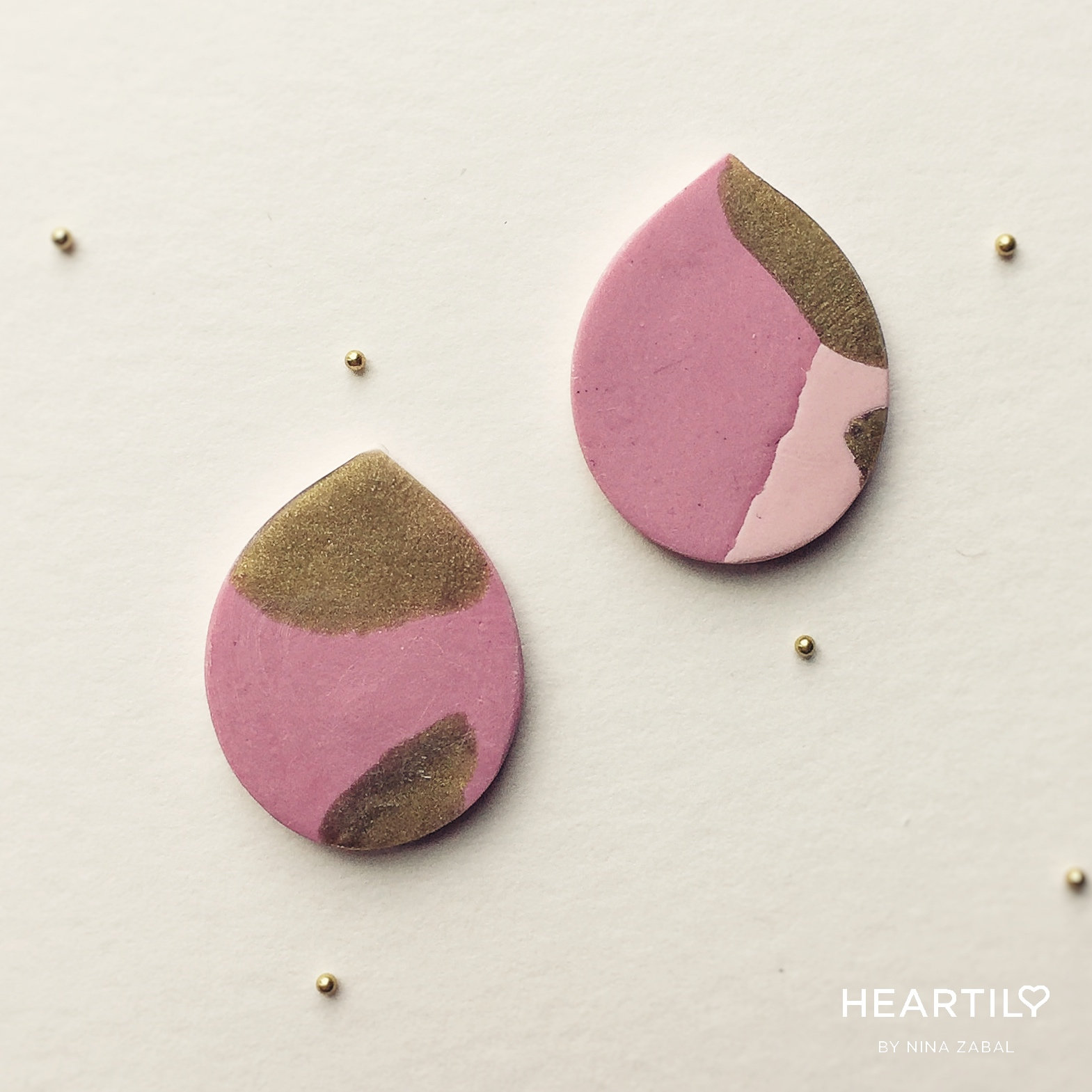 Pink gold ivory modern stud earrings, teardrop stud earrings, small pink studs rose pink earrings ready for spring statementment jewelry
Cute pink, gold and ivory teardrop earring studs. They are on the bigger side of the stud spectrum, they will hang down past your earlobe, so they are still still small and compact, but a bit bigger that my other teardrop studs. They are super cute because small earrings don't have to be less fabulous. This size is great for an active day or when you dont want to bother about huge earrings but still want to look amazing. They are super light, so your earlobes won't be tired by the end of the day. I promise! They are one of a kind too, so you'll be the only one to own these pretties!

Materials>>
Polymer clay
Ear posts and nuts: silver color base metal

Dimensions>>
Length: .85 in
Width: .7 in

There are only 15 earrings in this collection and all are different, so be sure to check out my shop to see all the different shapes and sizes.
sold out