Isla statement earrings in gold, teal and concrete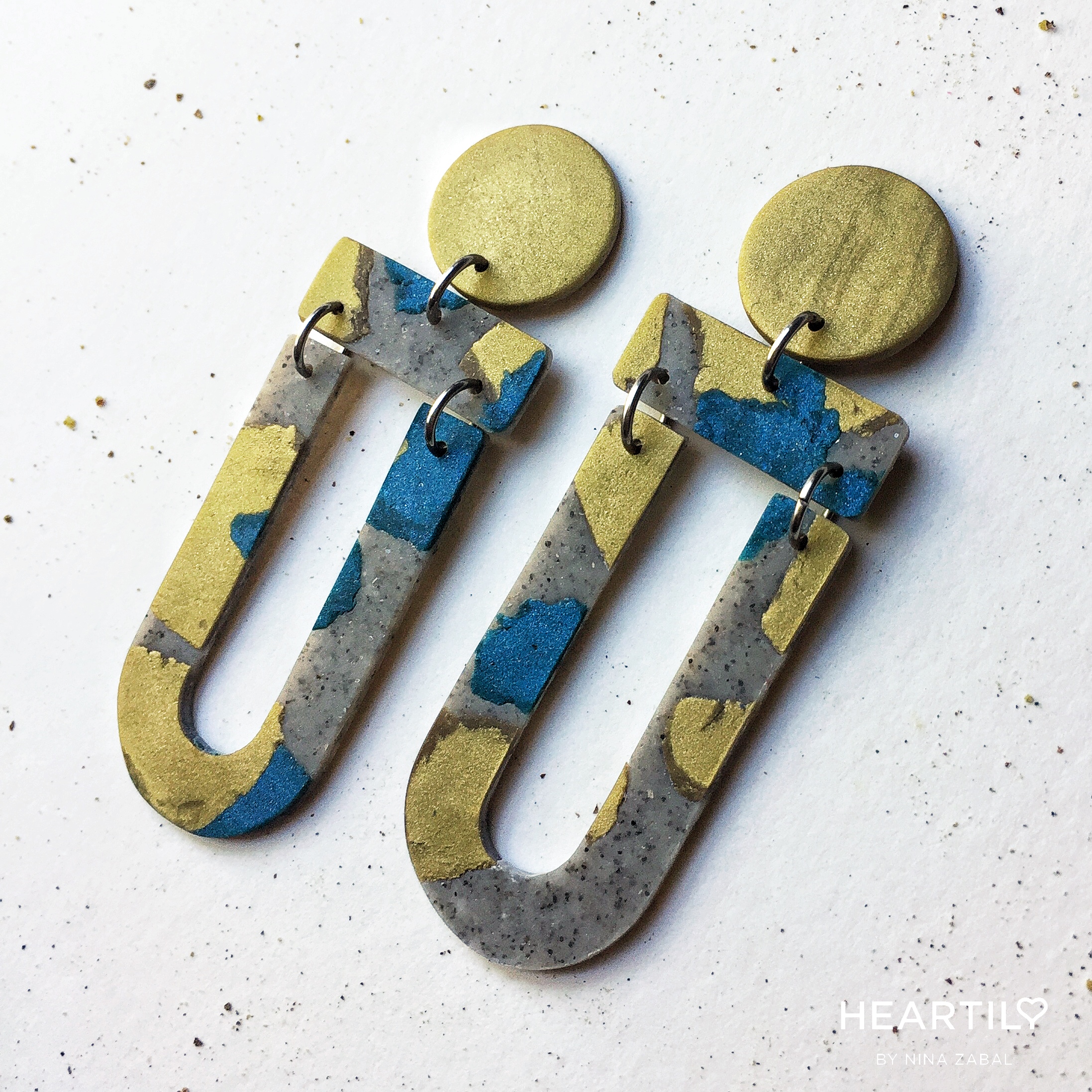 Isla statement earrings in gold, teal and concrete
Nile Sun has been one of my best sellers. The warm tones of the gold color clay against the dark teal make a fantastic contrast. The Isla style is modern and flattering and I'm sure you'll be wearing this pair day and night. Be sure to check the rest of my shop for newer styles, my lovely customers keep asking for more, so I've added new styles and sizes. The collection is all in metallic/pearlescent teal, antique gold and concrete clay that shimmer and shine as the light hits them. You can dress them up or down and they are light as a feather. I promise! They are one of a kind too, so you'll be the only one to own these pretties!

Materials
Polymer clay
Jump rings: stainless steel
Ear posts and nuts: Stainless Steel and bullet clutch backs.

Dimensions
Length: 2.75 in
Width: 1.75 in

There are only 11 earrings in this collection and all are different and, if I may say, FABULOUS, so be sure to check out my shop to see all the different shapes and sizes.
Have an idea for something special for yourself? Message me!
sold out
The Nile Sun Earring Collection